NanoBAMBOO™
NanoBAMBOO™ is our proprietary organic certified (ECOCERT) & sustainably sourced raw bamboo fiber. Organic bamboo is eco-friendly, sustainable, grown without chemicals, and harvested without pesticides.
Additionally, it is certified with STANDARD 100 by OEKO-TEK® guaranteeing it is responsibly made and free from harmful chemicals.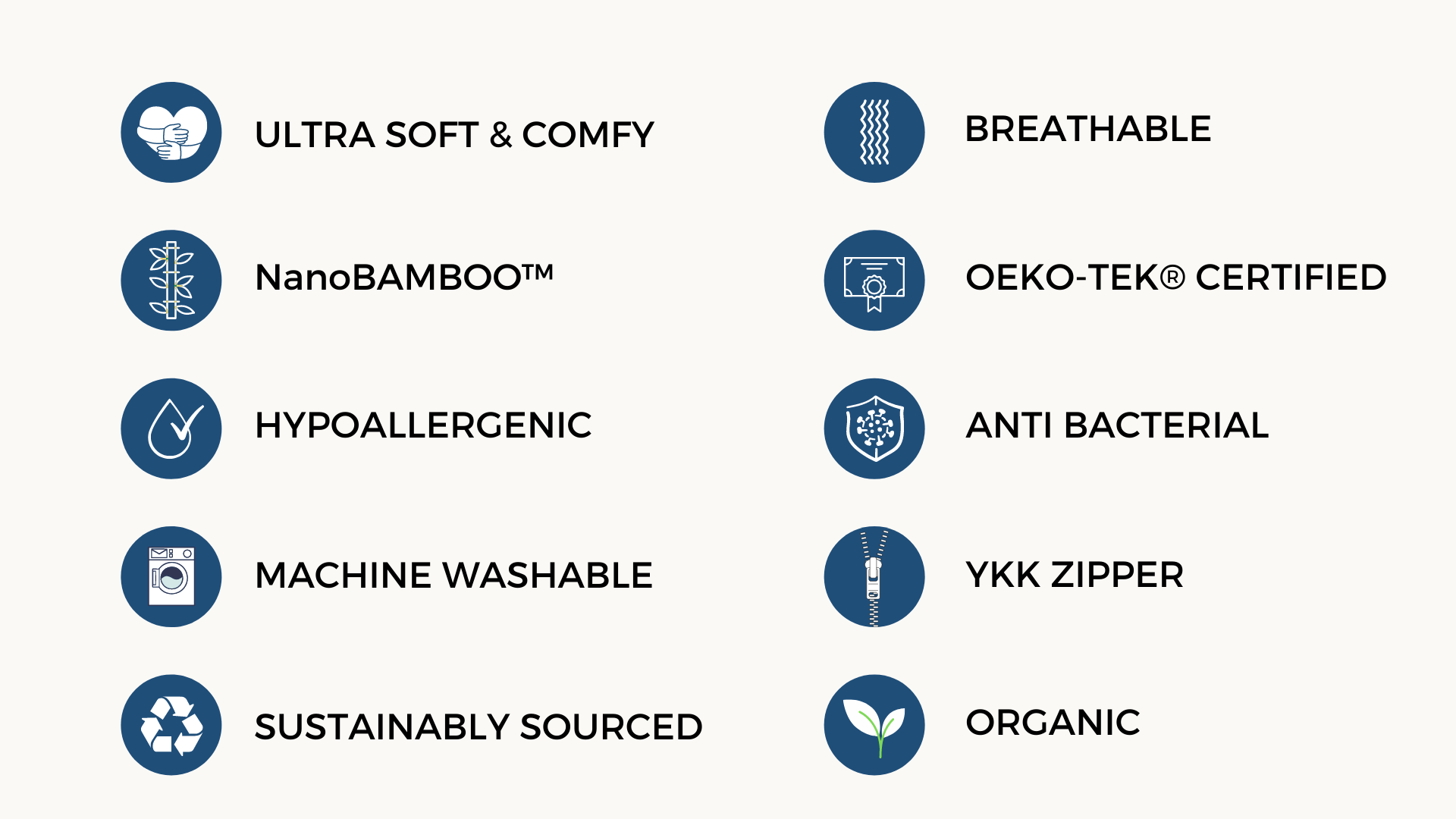 Why Bamboo Is Better Than Cotton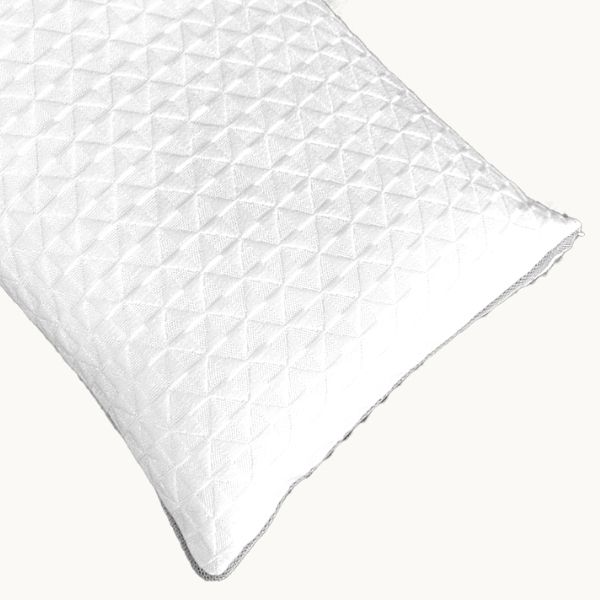 Luxurious Bamboo Fabric
Our innovative weaving technique cleverly blends natural bamboo with ultra-fine microfiber. Resulting in a unique, 3D textured, ultra-soft & durable pillow cover.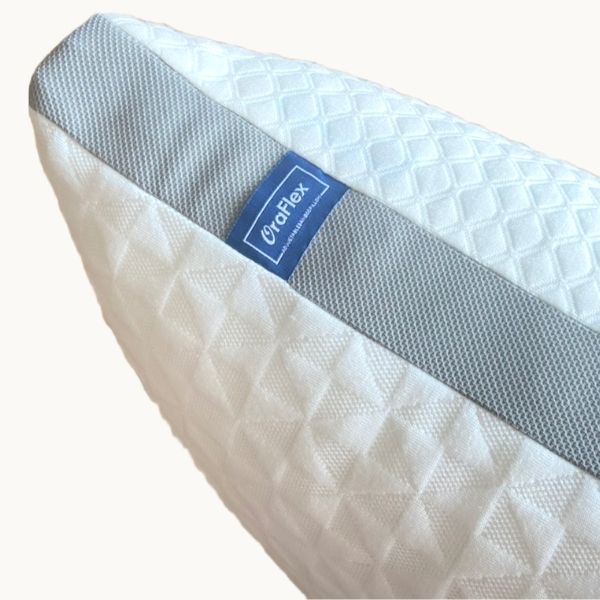 Maximum Support
OraFlex 2" gusset enhances even distribution of fill and loft adjustment. These contribute to improving comfort, spinal alignment, and better sleeping quality.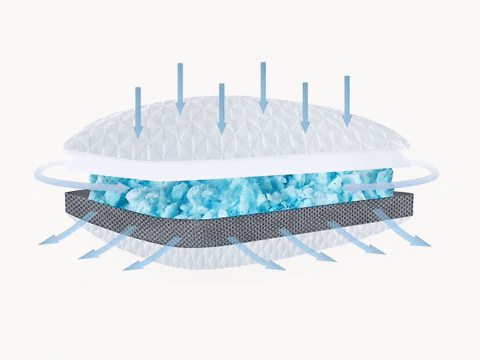 Airflow System
OraFlex unique 360° venting mesh is specifically engineered for superior heat dissipation and air flow circulation. Intended to reduce odor and to enhance comfort.
Thermo-Regulating Comfort
NanoBamboo™ works with your body to keep you at the perfect temperature all night long.
No More Sweaty Nights!
NanoBamboo™ naturally wicks moisture away from your body. Keeping you cool and comfortable.
OraFlex Breathes!
Ventilate 20x more efficiency than other pillows, reducing the humidity in your sleep by an incredible 50%!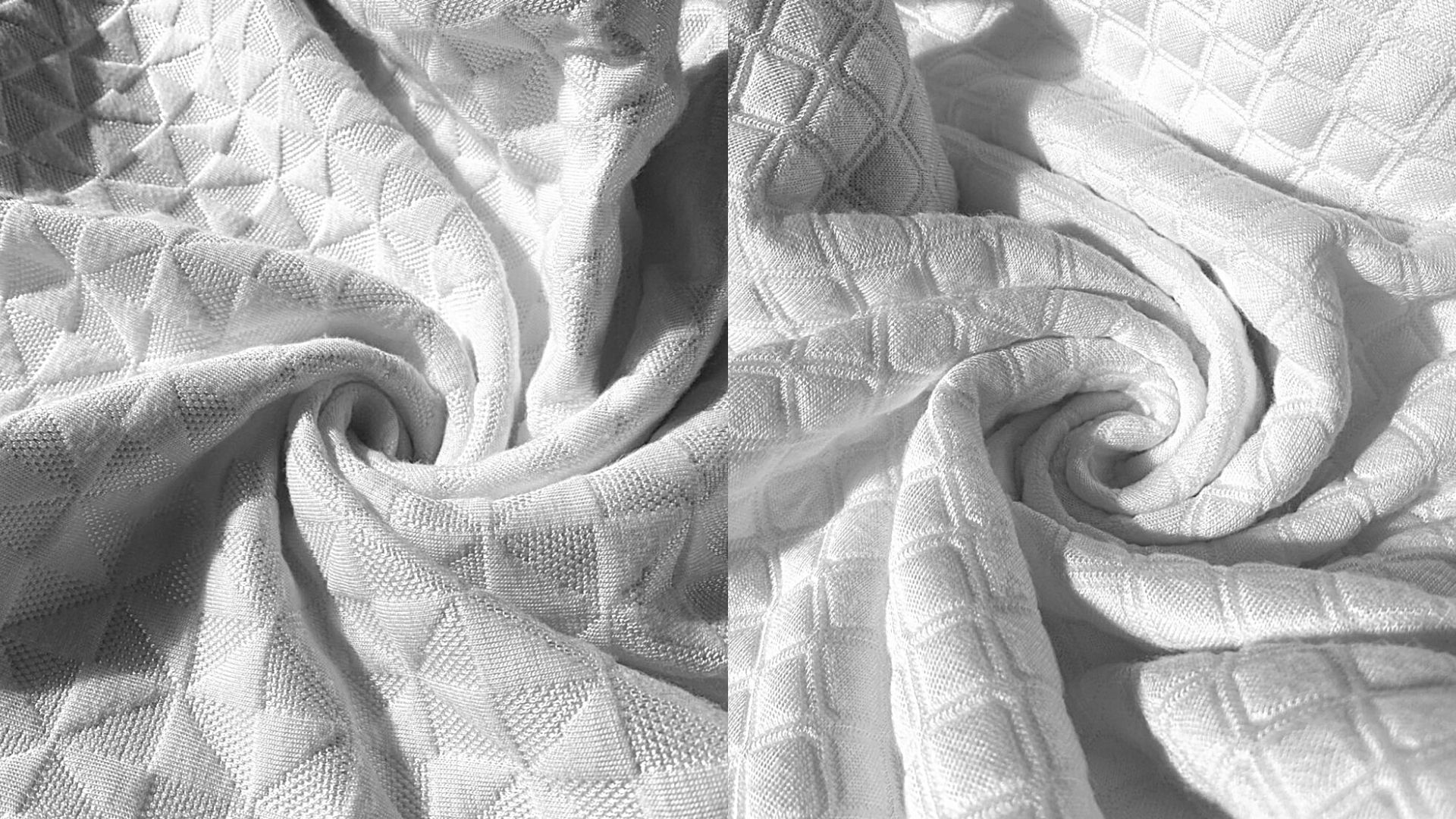 One Cover Two Designs
We believe the perfect pillow must be both functional and aesthetically pleasing. Everyone has different tastes. Therefore, we incorporated a double-sided design.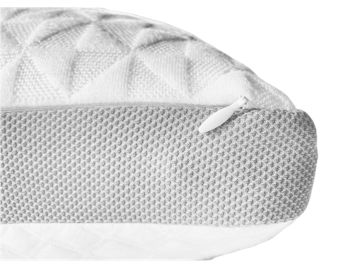 Premium YKK Hidden Zipper
High-quality YKK hidden zipper is used for that flat finish and invisible closing. The smaller puller also reduces the risk of injury to the face caused by hardware accessories.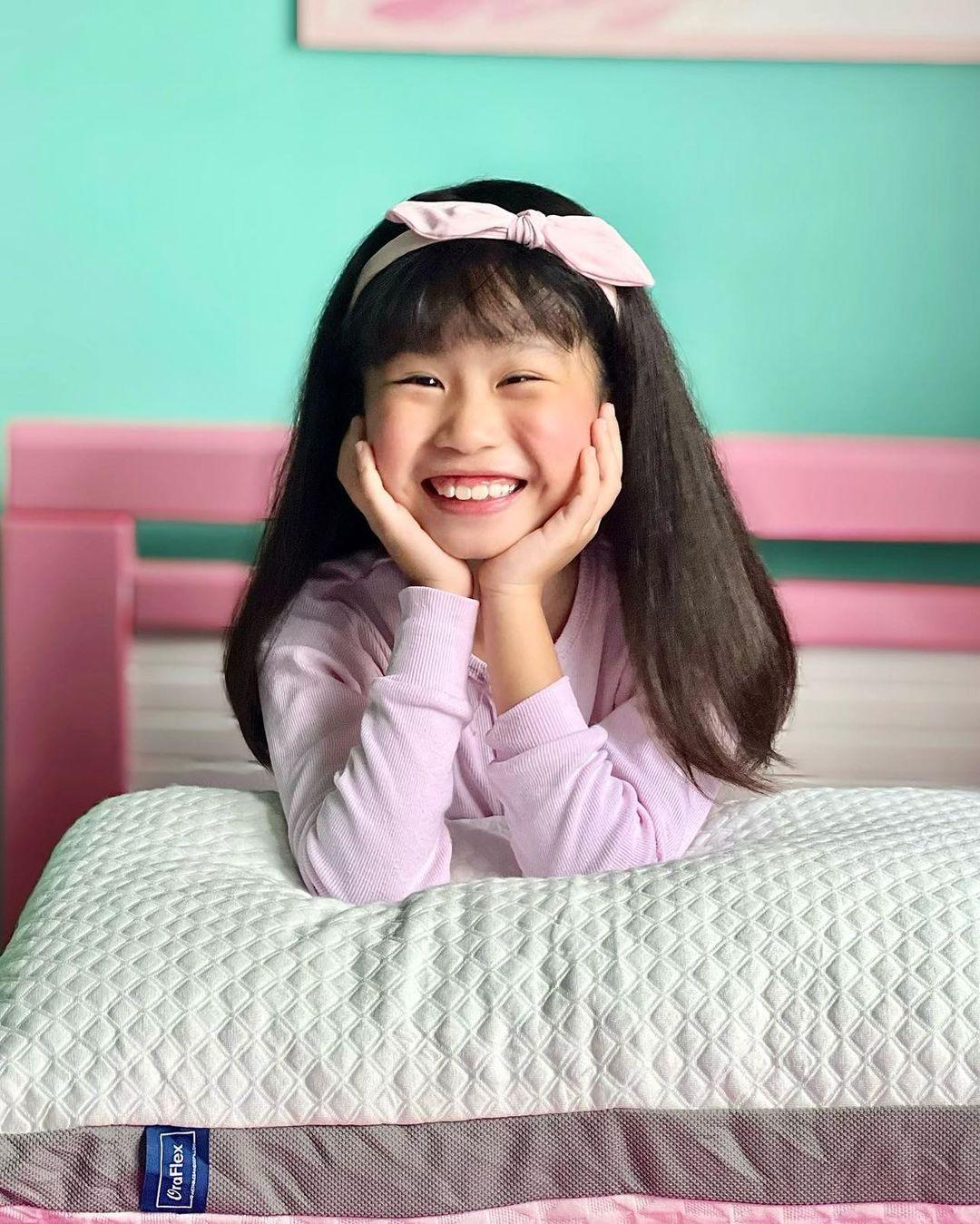 89% Antibacterial Efficiency!
Bacteria will multiply and grow rapidly in cotton bedding. Imagine sleeping on that every day, Yucks! But not with OraFlex NanoBamboo™. We are lab tested to be 89% antibacterial efficiency!
It is also anti-fungal and anti-dust mite, keeping creepy bacteria away from you and your loved ones.
Sleep with the enemy or sleep bacterial-free? It's your choice!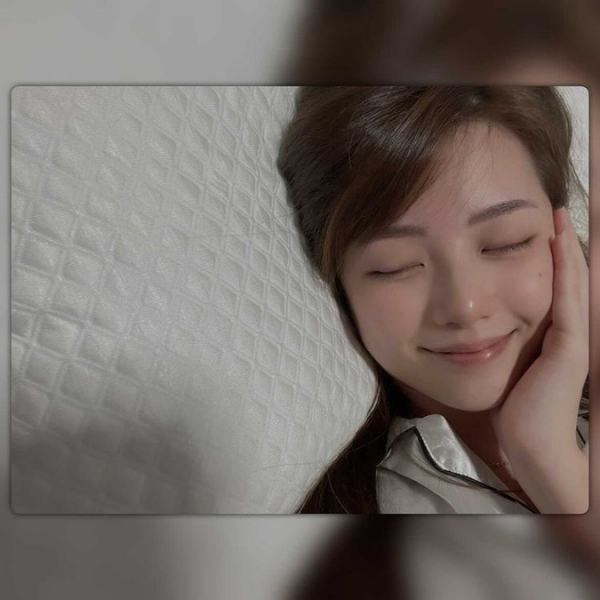 Your Pimples Are Waiting
Acne is a common problem if you have sensitive skin, sweat a lot, or are prone to allergies.
Thankfully, NanoBamboo™ is breathable, hypoallergenic and absorbent. These properties can help your skin by permitting airflow, preventing oils to build up, and absorbing excess moisture.
Prevention is better than cure!