1
OraFlex: The Adjustable Bamboo Pillow
ORAFLEX: One Perfect Pillow for Everyone.

Adjustable to:

Any sleeping positions,
Any body sizes,
Any firmness,
Any height.
Better pillow, better sleep! Enjoy customised sleep!


Risk-Free
We are confident that you will enjoy OraFlex and offer 30 nights trial and 5 years of warranty. If you are not satisfied with OraFlex, inform us and we will provide a full refund. We only request you to at least try it for 10 nights to get used to your new pillow.
Reduce Bad Sleep
Choosing the wrong pillow can cause sleep loss, tossing, turning, insomnia and snoring. Giving you headache, neck pain and feeling frustrated in the morning.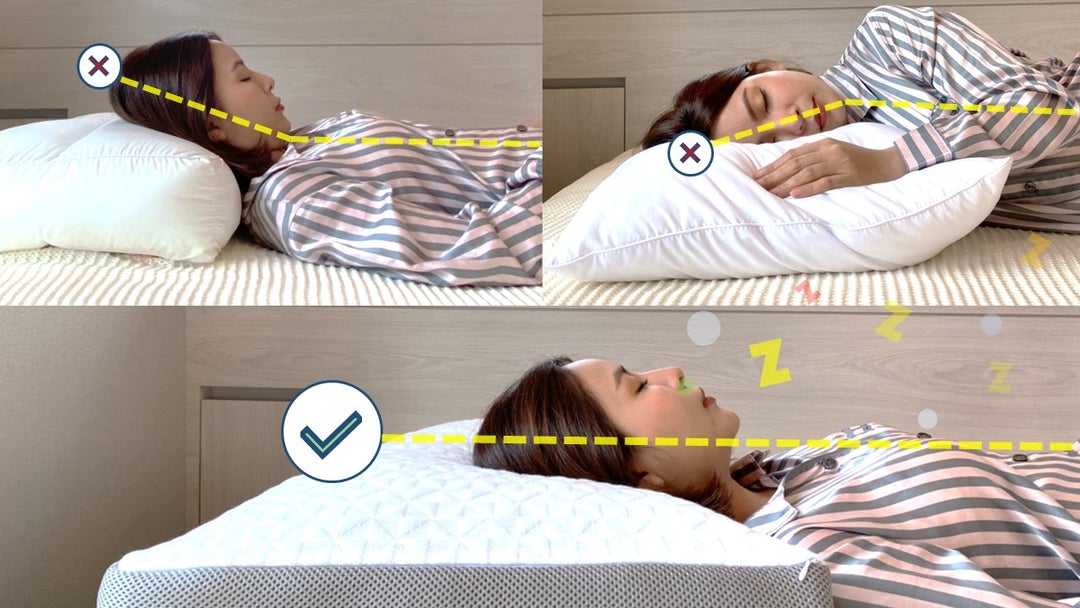 One-Size-Does-Not-Fits-All
Everyone is different and 'one-size-fits-all' pillow does not fit all. Therefore, we create an adjustable pillow to suit different body shapes and sleeping needs.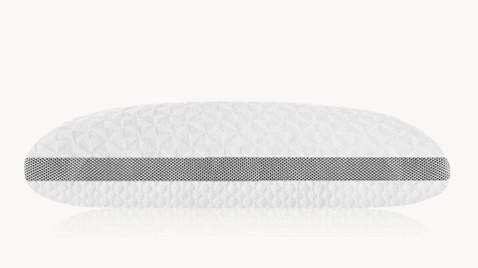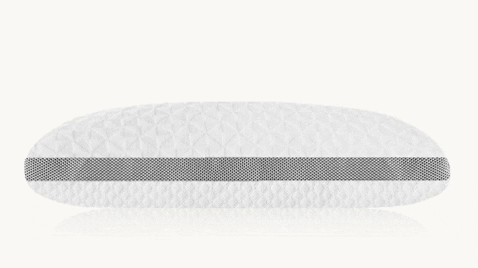 Fully Adjustable & Flexible
Whatever sleeping position you prefer, OraFlex pillow can be customised according to your favorite sleeping position. Thanks to our adjustable loft design delivering the perfect body alignment.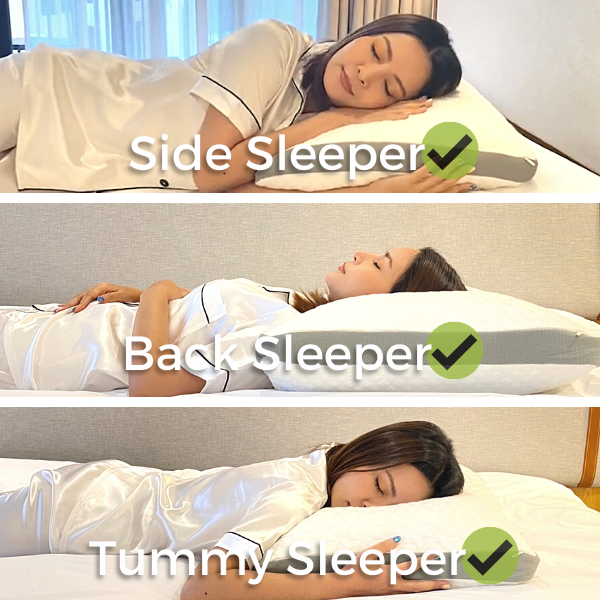 One Pillow For All Sleeping Positions
OraFlex adjustable bamboo pillow is great for back sleepers, side sleepers, and tummy sleepers. Simply adjust the pillow loft by removing or adding fill to achieve the perfect height.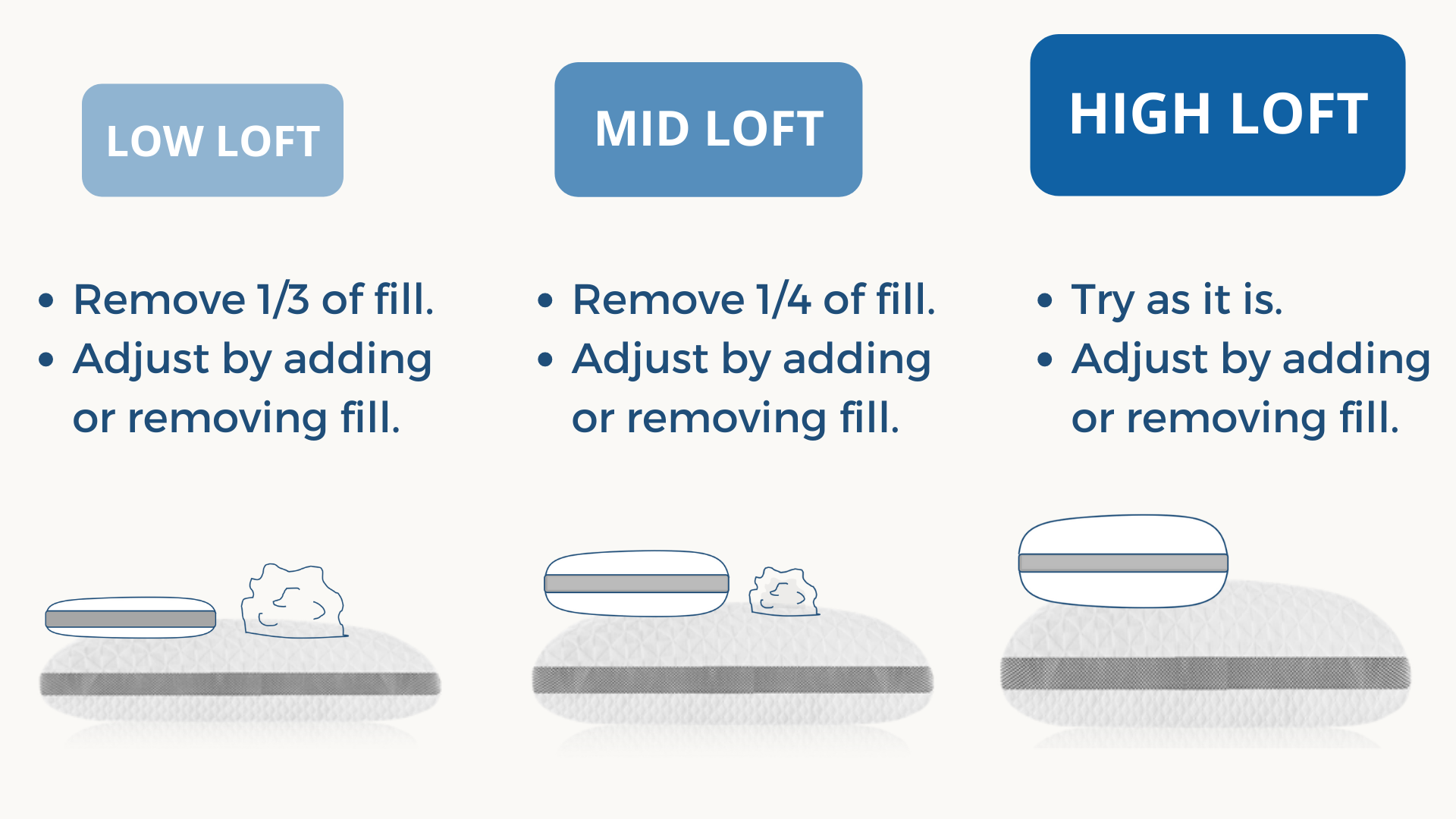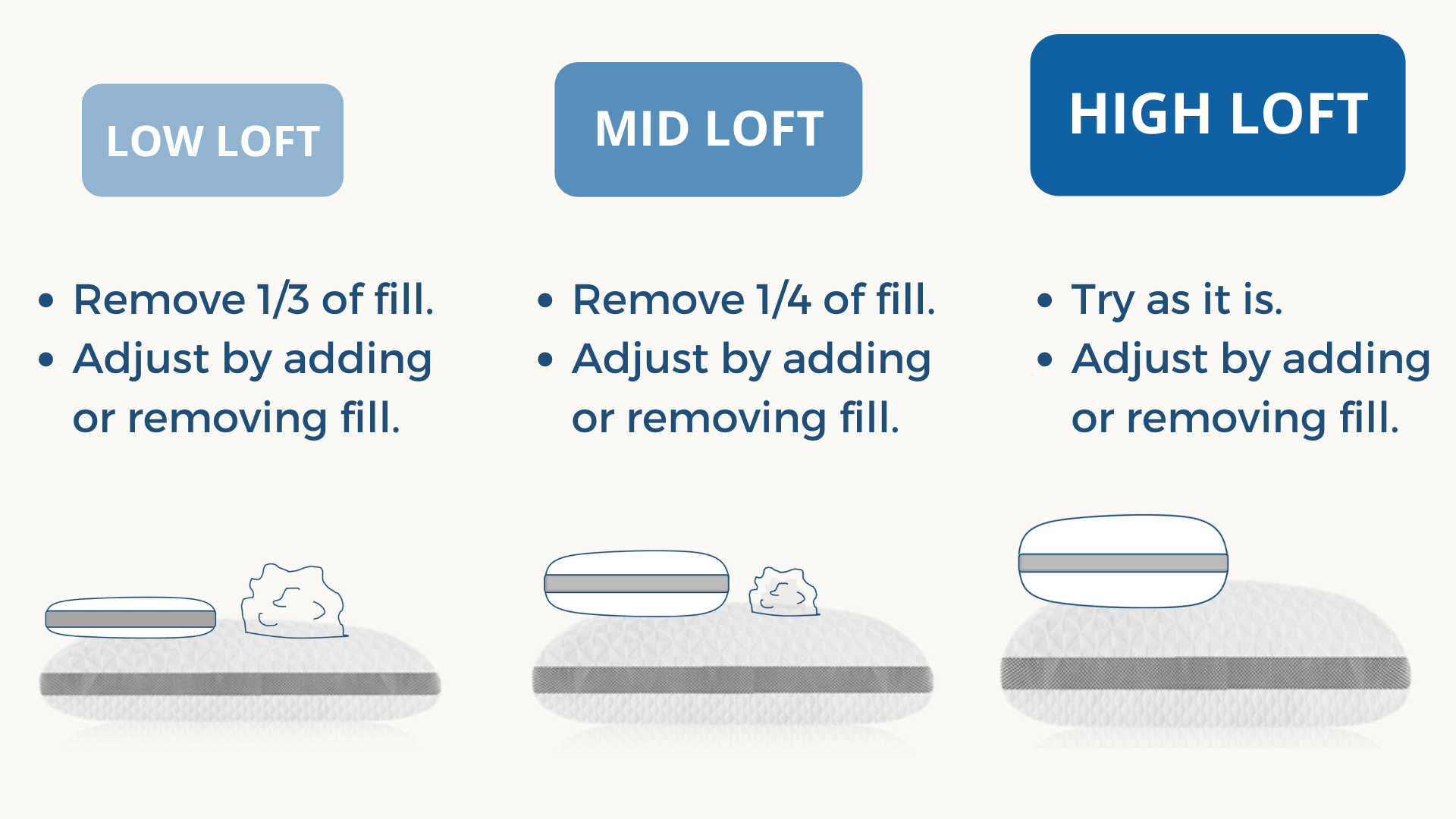 Soft or Firm? You Decide!
Enjoy Customised Sleep. You can now create a pillow as unique as you!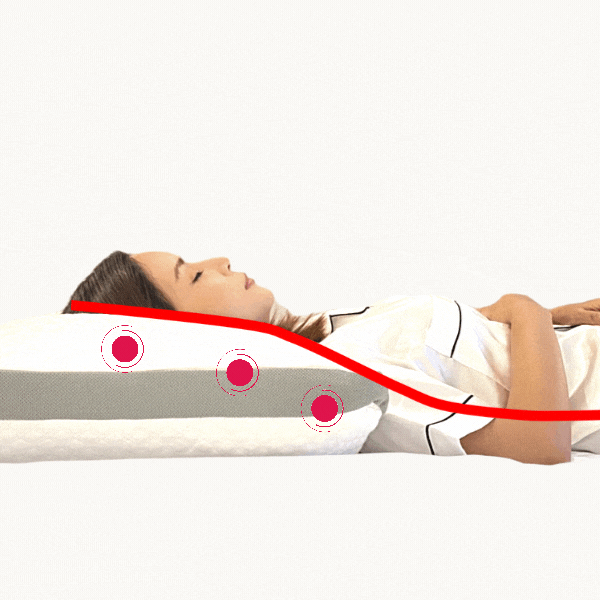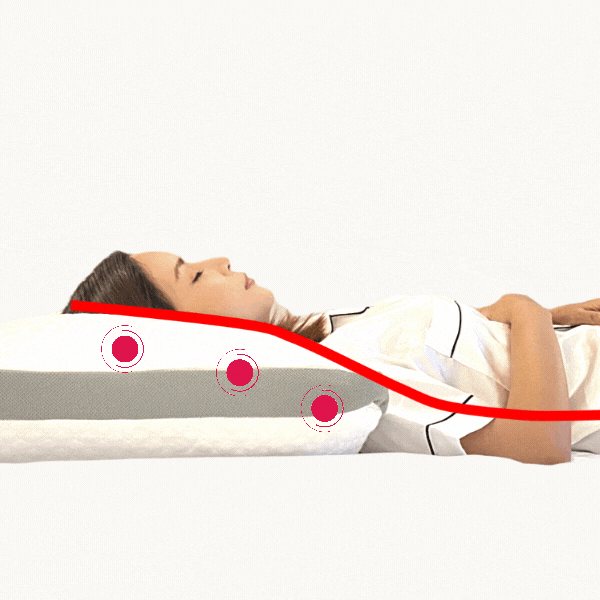 3D Support
Adjust the fill accordingly to align your spine. With 3D support to reduce head, neck and shoulder pain.
How To Prep, Adjust and Get the Perfect Sleeping Alignment.
Space Inspired Shredded Memory Foam
Memory foam was initially designed to absorb the pressure of takeoff and landing for NASA astronauts. The same technology is now being used to relieve pressure from your head and body for a better night sleep.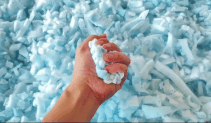 Our Shredded Memory Foam Fill
Our NASA inspired shredded memory foam is slow rebounding, perfectly contouring to the shape of your head, thus providing optimal support. This helps in reducing stress, relieving aches, and pains.
Read More
NanoBAMBOO™
OraFlex outer bamboo pillow cover is made from sustainably sourced & organic certified (ECOCERT) NanoBAMBOO™ raw bamboo. Organic bamboo is eco-friendly, sustainable, grown without chemicals, and harvested without pesticides.
Additionally, OraFlex is certified with STANDARD 100 by OEKO-TEK® guaranteeing it is responsibly made and free from harmful chemicals.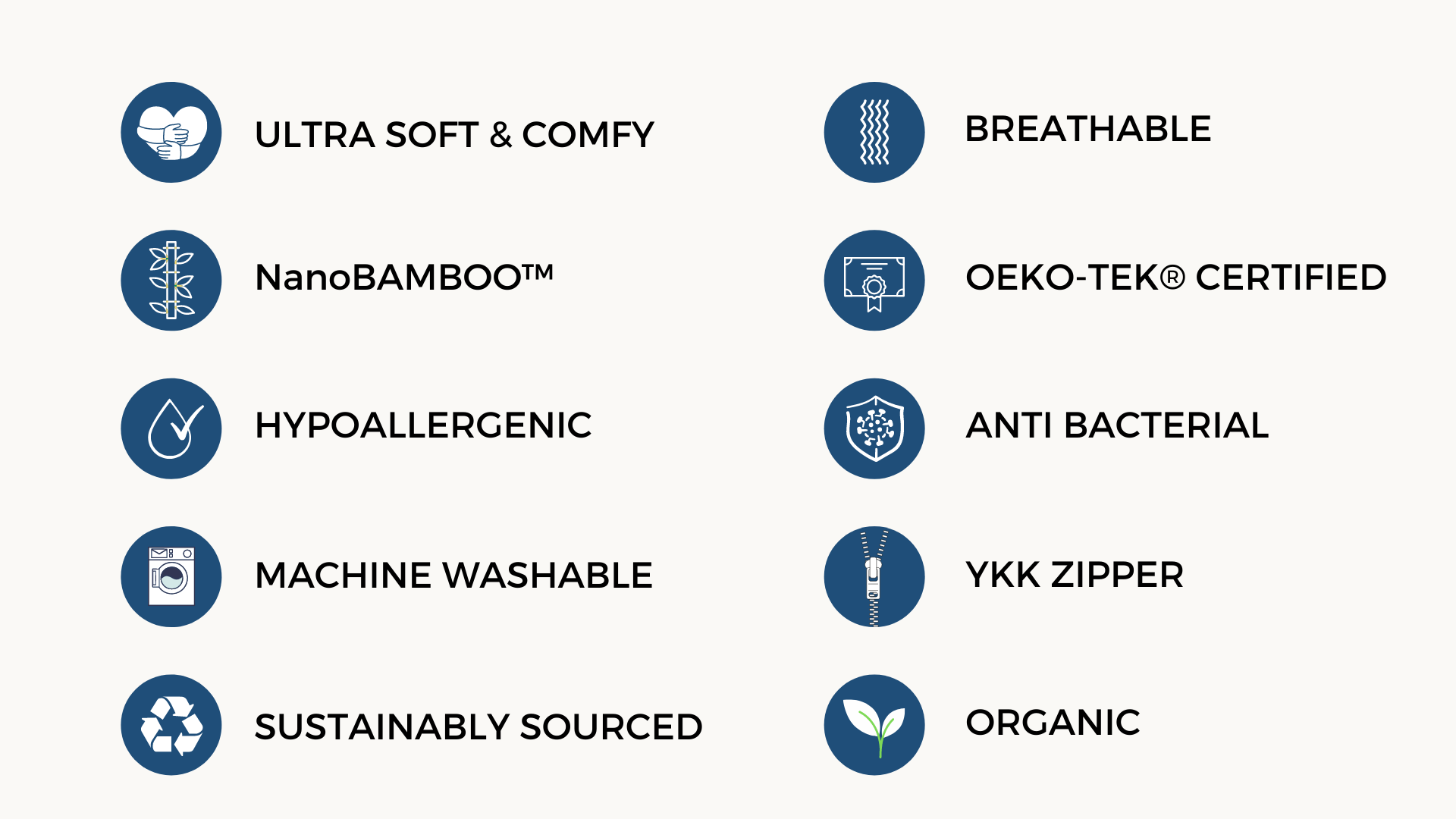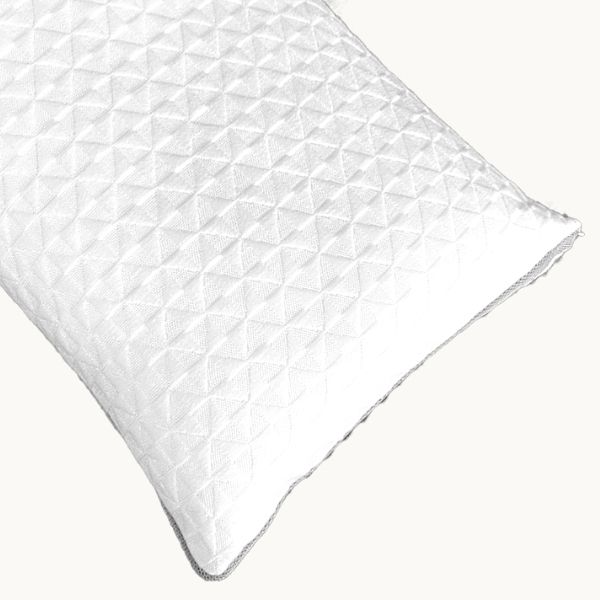 Luxurious Bamboo Fabric
Our innovative weaving technique cleverly blends natural bamboo with ultra-fine microfiber. Resulting in a unique, 3D textured, ultra-soft & plush pillow cover.
Read More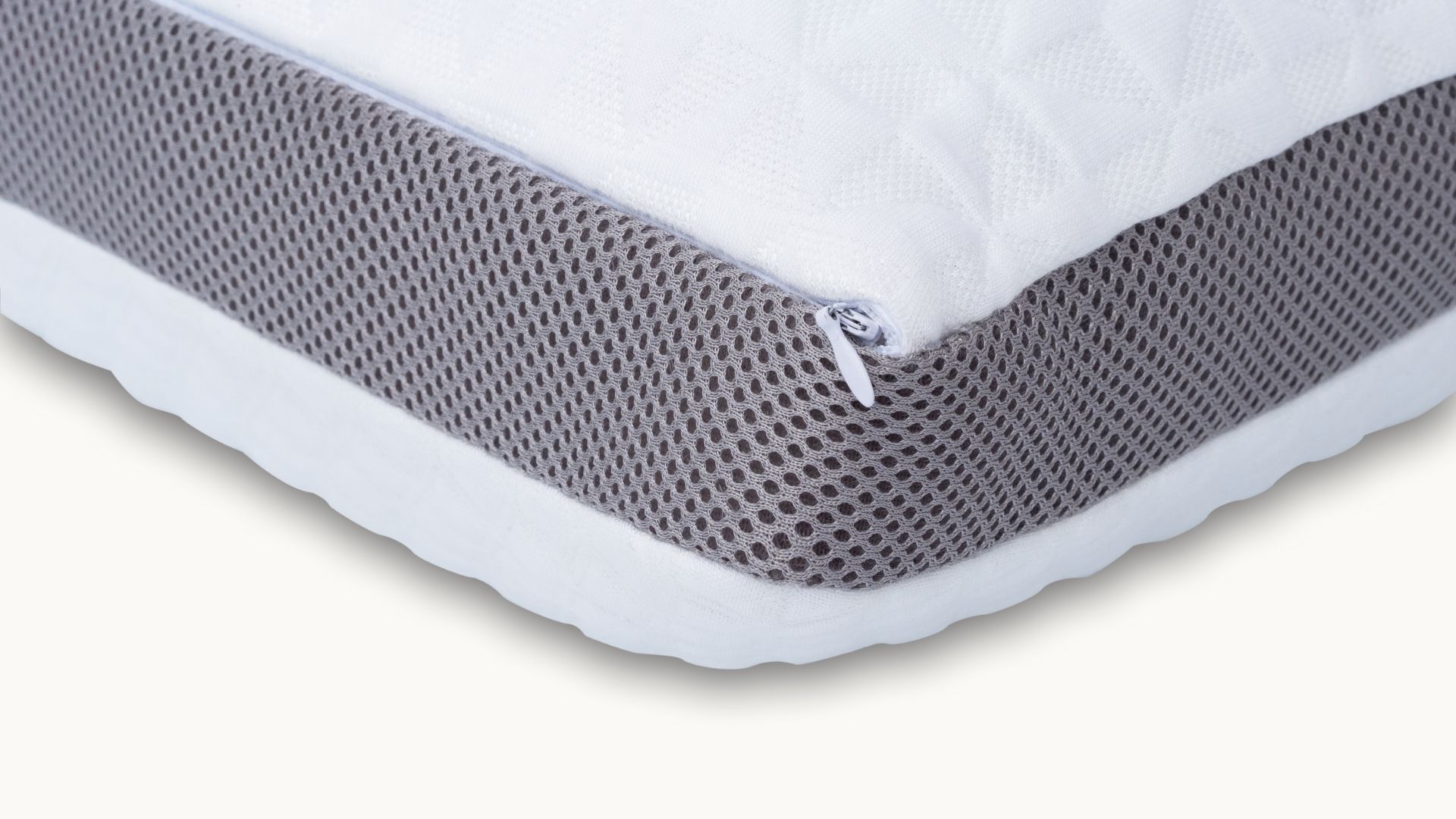 Premium YKK Hidden Zipper
High quality YKK hidden zipper is used for that flat finish and invisible closing. The smaller puller also reduces the risk of injury to the face caused by hardware accessories.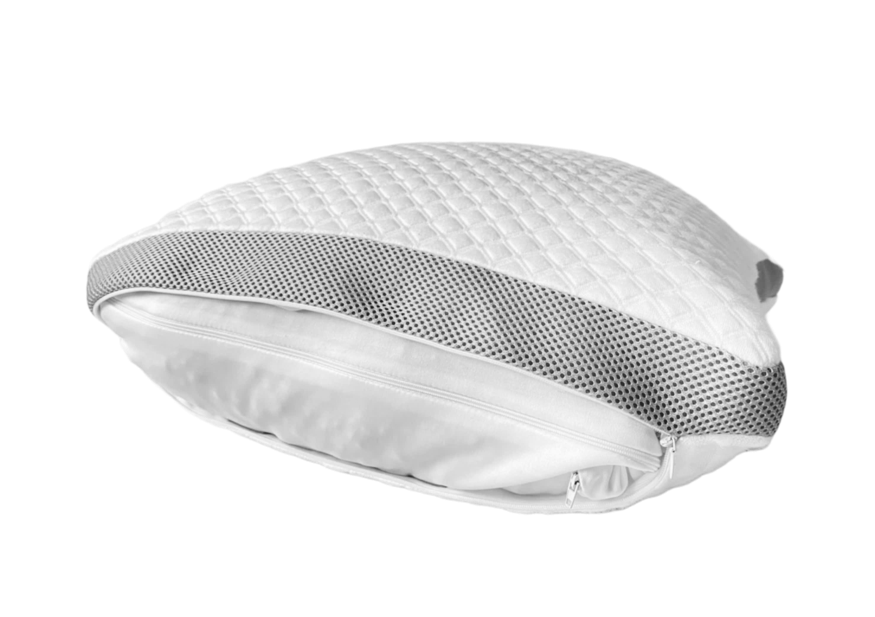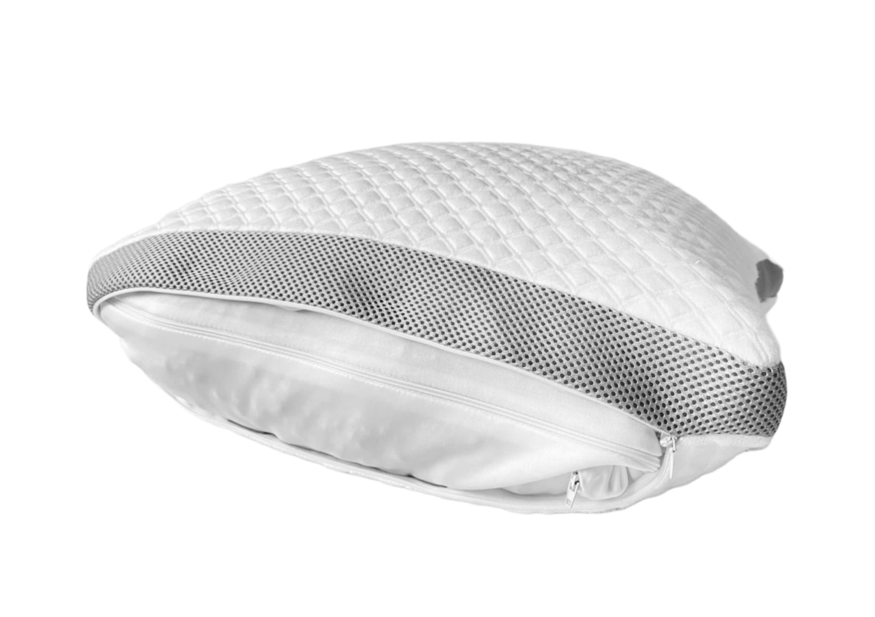 Double Protective Covers
Both outer and inner covers are machine washable. Separate covers before washing, cold wash and tumble dry.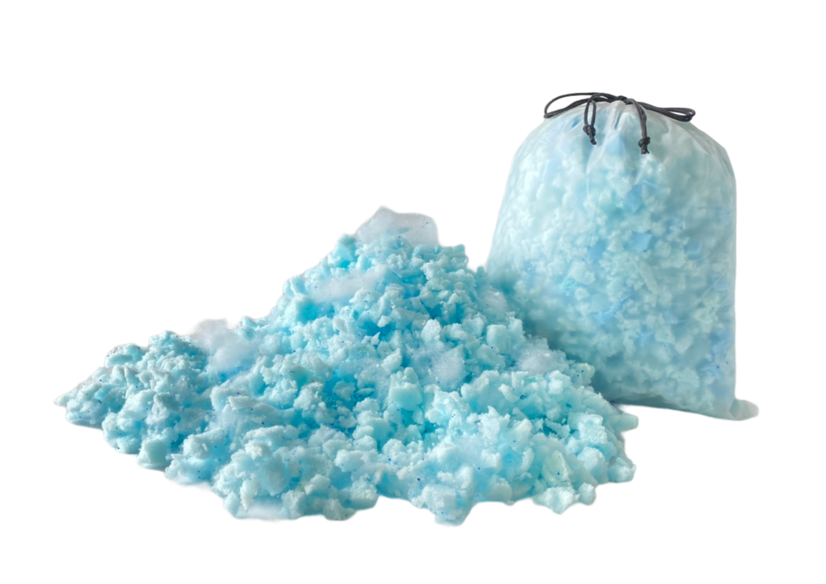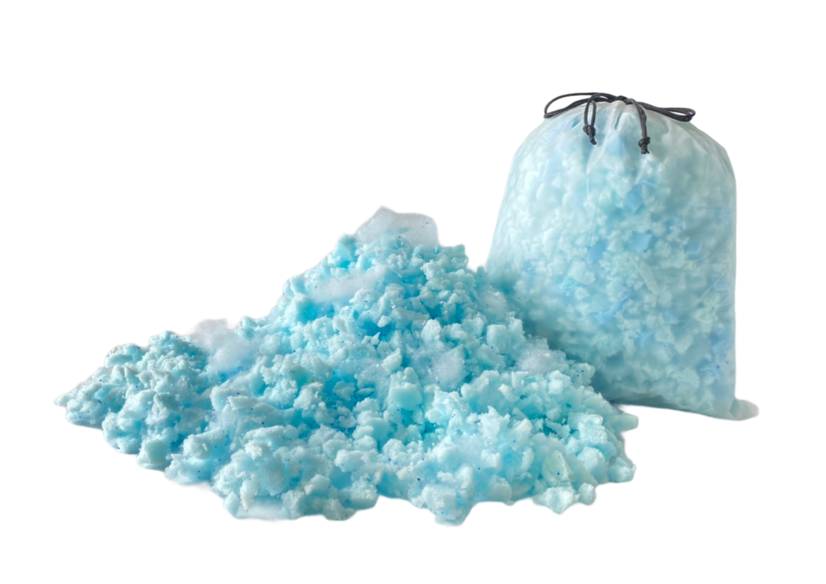 Extra 300g of "Goodness"
OraFlex is already filled with a generous amount of shredded memory foam. And we are including an additional 300g (FREE) for you to create that extra firmness & support. It comes with a draw-string bag for easy storage.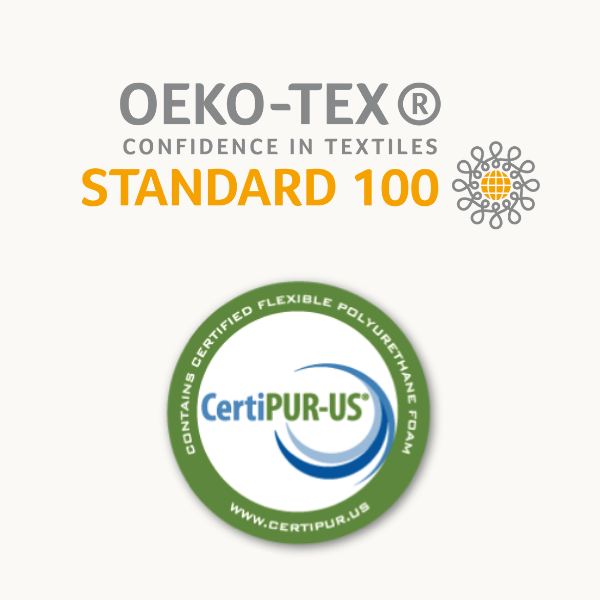 Peace of Mind
No toxic and harmful chemical used, marking our pillow safe for you and your loved ones, thanks to our CertiPUR-US® and OEKO-TEK® certification.
There might be off-gassing smell but we ensure the foam smell is harmless. Air the pillow for a few days before using it.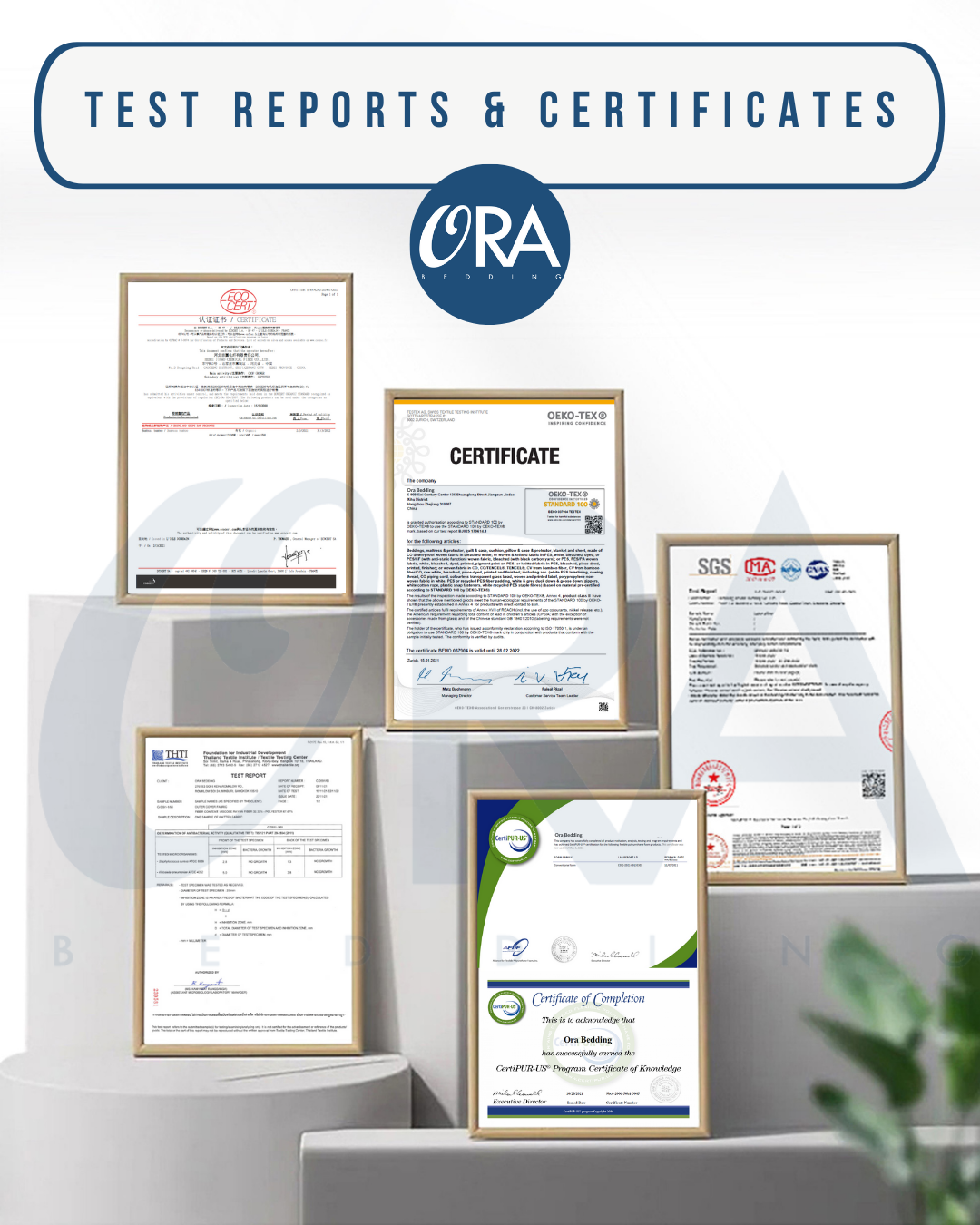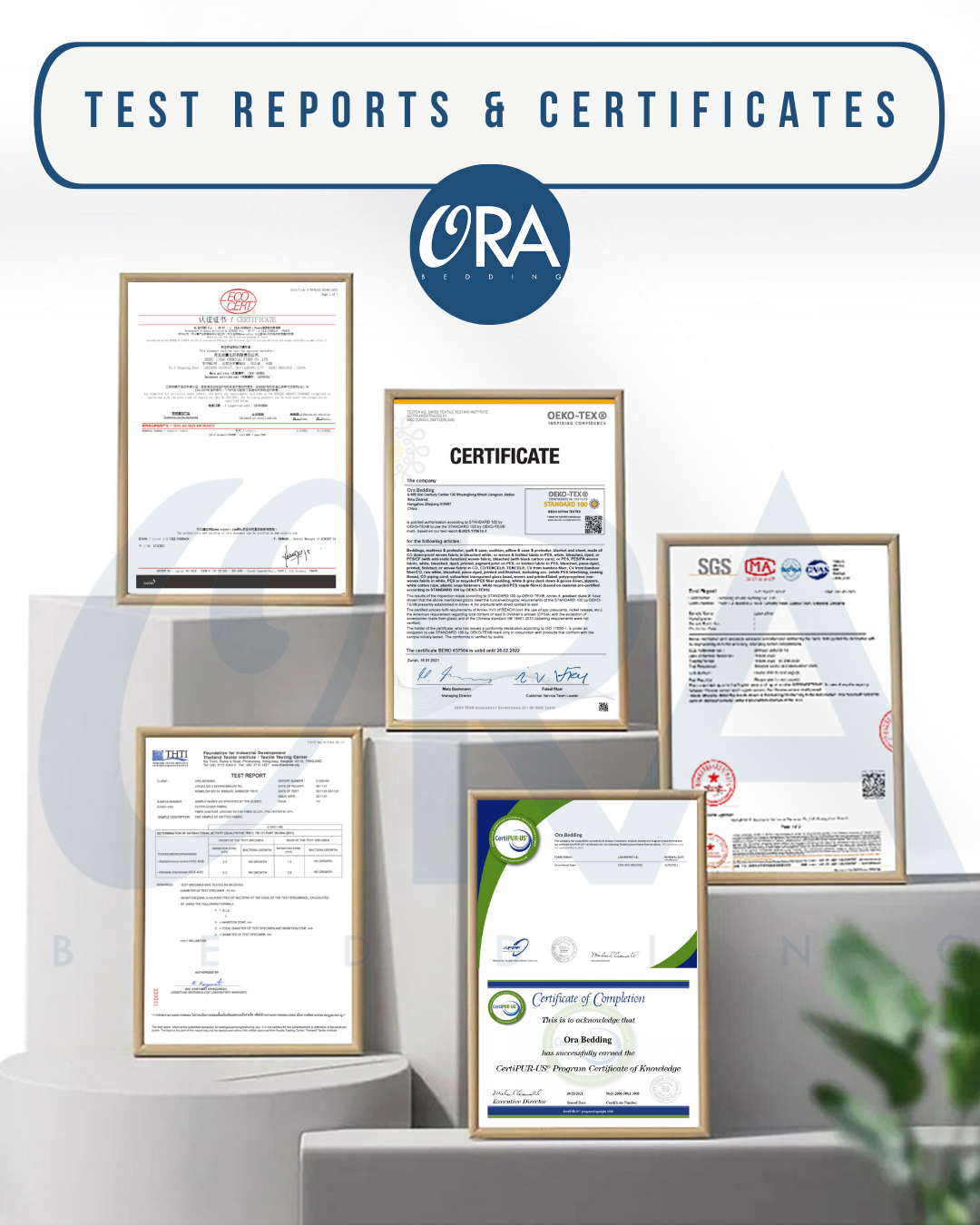 Frequently Asked Questions
What is the 30 nights trial & return policy?
We have a 30-days return policy and if you have slept on your pillow for at least 10 nights and decided that it's not the right pillow for you, you may initiate a return. A refund will be made within 7 days from the time we received your returned product. Return shipping / taxes / duties to be paid by the customer. We regret to inform you that we are unable to refund any applicable taxes, duties, and shipping costs.
To make your returns quicker and easier, please keep your receipt.
As long as the pillow is in donatable condition, you can even return it without the original packaging or box. Customers can only return a maximum of one item of the same product type. When pillows are returned to us, we will donate lightly used pillows to local charities.
How to register for 5 years warranty?
Liquid error (templates/product.automizely.27197462 line 992): Error in tag 'section' - 'product-template' is not a valid section type
Customer Reviews
12/28/2021
YueYin T.

Singapore
Repeated purchase!
Repeated purchase! It really helps with my aching neck and shoulders! I don't feel aching ever since I've changed to this pillow Thanks for the amazing pillow!
Solved my neckache - Highly recommended!
Have been looking for ages for a pillow that would solve my neckache and after a week of trying this out, I think this is really comfortable and I really love it. Ora Bedding's customer service is also really good! Definitely highly recommend this and will buy again.
10/26/2021
Tyang S.

Singapore
Better than Tempur
After trying for a week, I would say I finally got the right pillow! I had in the past 3 different Tempur pillows and none were satisfying.
10/19/2021
Mark T.

Singapore
2nd Purchase
Bought 2 OraFlex pillows during my first purchase. After few nights of sleeping on it, it is so comfortable and I like it so much that I bought another 8 for my family.
03/06/2023
Lynn K.

Singapore
The pillow is fluffy and the cover that comes with it Is of good quality. 2nd purchase.
The pillow is fluffy and the cover that comes with it Is of good quality. 2nd purchase.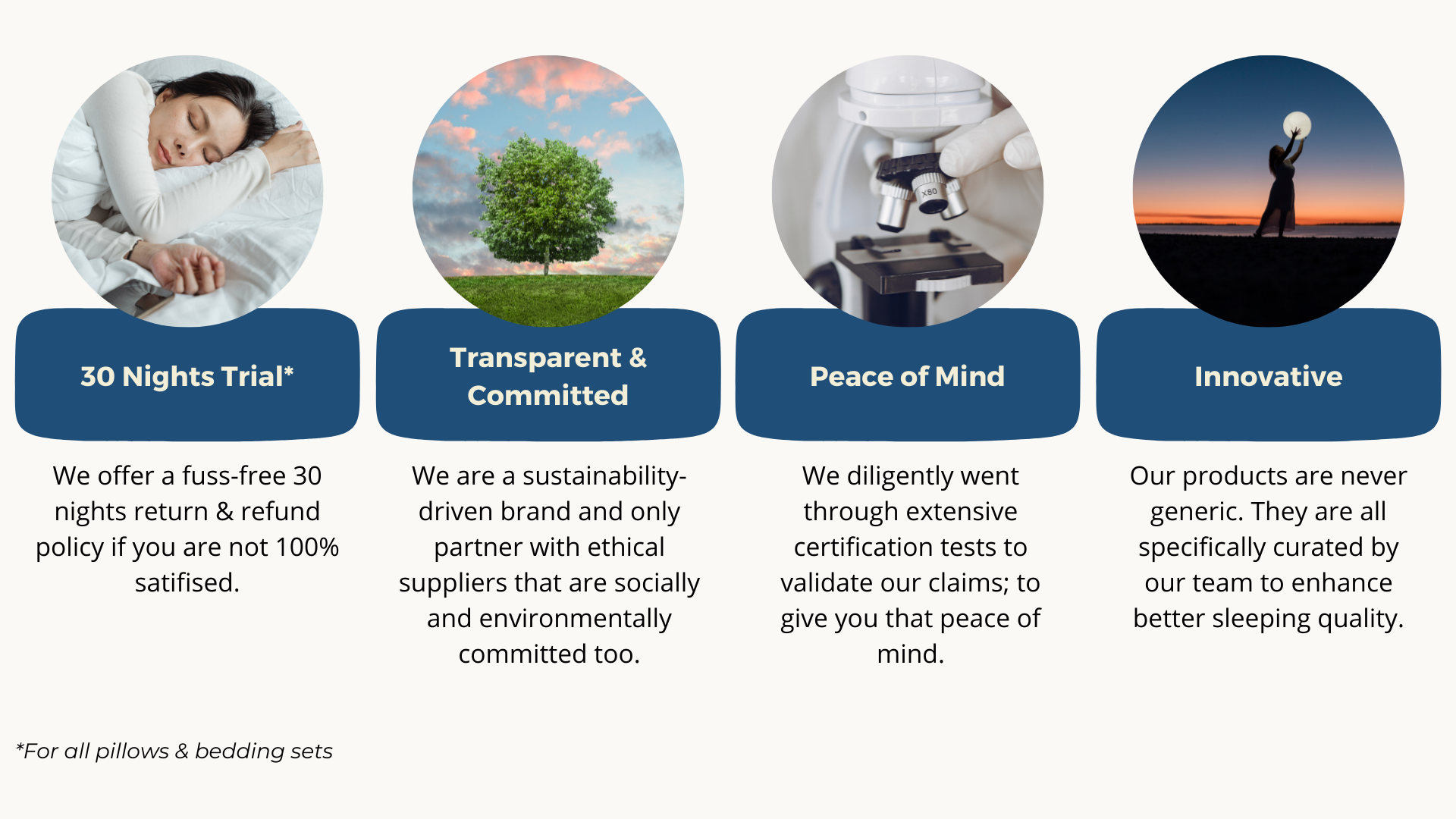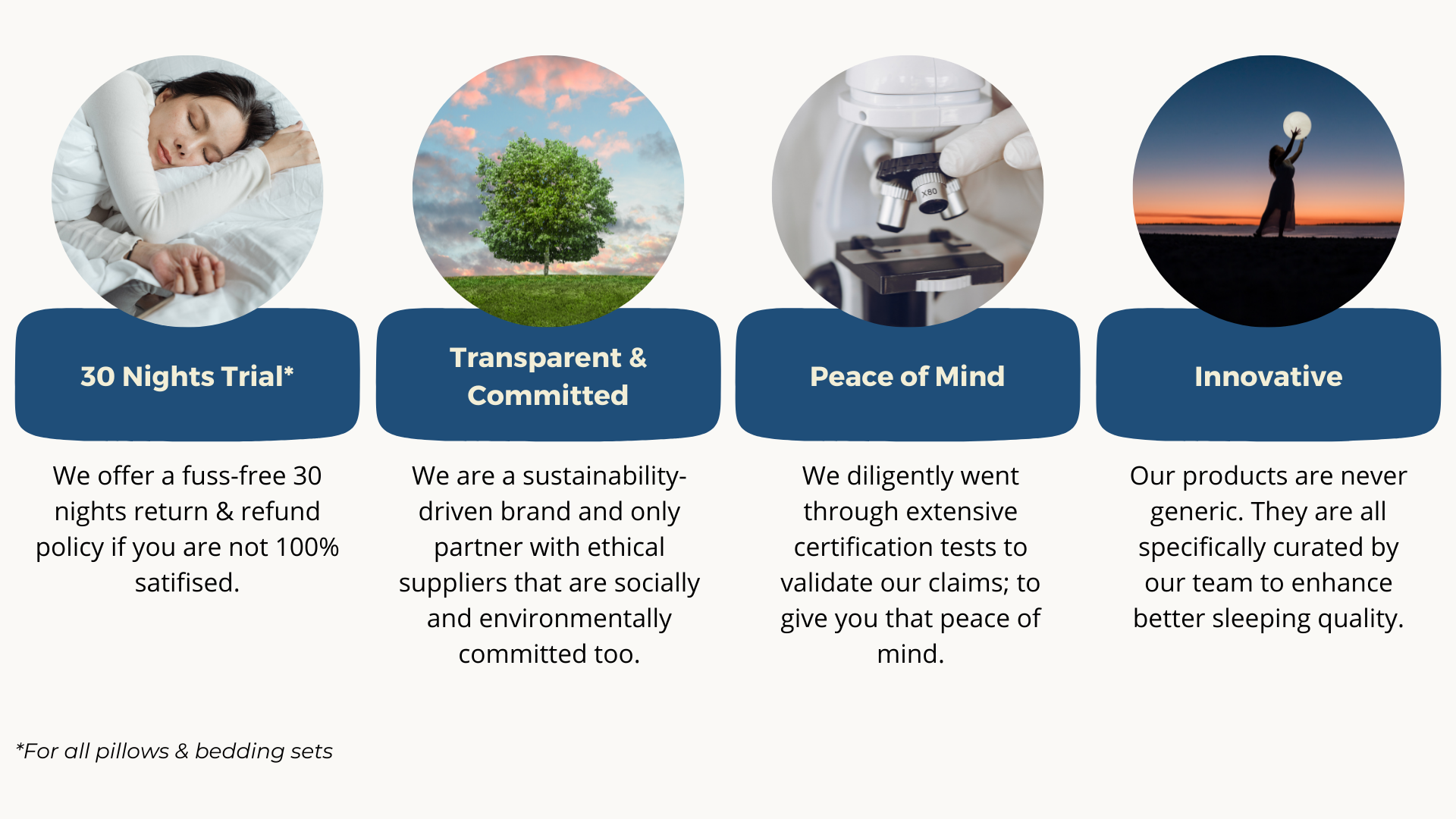 Recommended
[Bundel Deal] Any 2 Enjoy 5% Off